pipabradburydesigns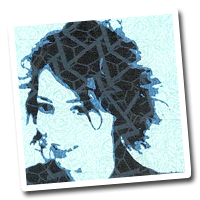 With over 20 years of international interior design experience
Including Palatial Villas, Residences, Cafes, Restaurants, International Corporate Office designs and Hotels
In
London,Tokyo, Sydney, Atlanta & Chicago in a timeless contemporary flair
Designer of Furniture ranges launched
In
Milan Italy for Vanixa
DESIGN AWARDS & HONORS
2018 ASID chair of Illinois Design Excellence Awards
2017 ASID Winner Design Excellence Awards Illinois Bathroom Design
2017 ASID Winner Design Excellence Awards Illinois Kitchen Design
2017 Winner "Best of Houzz 2017" service award
2016 Prototype designs in MILAN SALONE DI MOBILI for Vanixa

2015 & 2017 selected to represent ASID USA in MILAN ITALY for HOST Hospitalty design show
2014 Best Kitchens Contest third place for Alpharetta Kitchen
2014 ASID Design Excellence Award GOLD for Residential Kitchen Buckhead Residence
2014 Atlanta Home Improvement article ,"In town Renovation- Buckhead Home Transformation"
2013 Invited to be on the Atlanta Juniour League Tour of Kitchens 2014 showcasing 14 of the finest kitchen designs in Atlanta
2013 Atlanta Home Improvement article," Modern Design In Atlanta"
2011 ASID Design Excellence Award Gold -Single Contract Space for Hettich USA
2009 Award "Best of Hospitality Design" for Marriott Marquis Atlanta
2009 Award "Best of Best" for Marriott Marquis Atlanta
1999-2006 Exhibited Furniture Designs "Salone Di Mobile" Milan
2003 Jury member for Hettich International Furniture Competition, Cologne, Germany
2002 Co-author "Tokyo Architecture & Design" (Architecture & Design Guides)
1991 Winner of Australian Govt Sponsorship to study with Domus Academy of Design at RMIT
Summer workshop conducted by Professors of the Domus Academy Milan
(Ezio Manzini, Marco Susani, Clino Trini Castelli, Michele De Lucci).
* Winner Australian National Int. Design Student Awards
EDUCATION
2017 Registered Interior Designer in the State of Illinois License # ID000784
2011 Registered Interior Designer License No. ID000784 State Board of Architects & Interior Designers State of Georgia
2011 LEED AP ID+C specialty
2010 NCIDQ certificate # 027693 USA
2009 LEED AP USA
2000 TAFE Certificate AutoCAD NSW AUST
University of South Australia BA Interior Design, Furniture & Interior Design
ASID
USGBC
Member of Creators Channel Japan www.c- channel.com
PORTFOLIO
Specialty/Hospitality
Hyatt O'hare Chicago USA
Hampton Hall Club House GA USA
Marriott Marquis Atlanta USA
Marriott Century Atlanta USA
Battlehouse Spa Mobile Alabama USA
Boutique Hotel Proposal Atlanta USA
Dorchester Apartments, Ichiban-Cho, Tokyo
P&O Pacific Sky Cruise Liner
Brunei Royal family Private Air Terminal Brunei
Prince Jefri Bolkiah London Palace UK
Birchgrove Housing Development, Sorrento Australia
The Gulf Lodge at Laguna Quays Resort Australia
Malls/Retail Centers

Renzo Piano's Aurora Place Apartment Café, Sydney Australia
Renzo Piano's Aurora Place Retail Food Court Tennancy's Sydney Australia
Verandah Bar, Sydney Australia
Boland House Student University Bar London
Boland House Student University Nightclub, London
Rain Restaurant, Portobello Road, London.
Babushka Vodka Bar, St Matthews Road, Brixton, London
Emeis Studio, Melbourne Australia
Corporate/ Professional Office

Ashton Woods design Office Centro Stile GA USA

Hettich America Offices Alpharetta Atlanta USA
Nicklas & Partners Offices Alpharetta Atlanta USA
Ernst & Young International Offices London
Automobile Association Call Centre Cardiff UK
Spring Call Centre Offices UK
Walstab, Hills & Sulley Offices Melbourne Australia
National Mutual Life Association of Australasia-Legal Dept Offices, Melbourne Australia
Residential
Private Residence,Bellevue Hill, Sydney
Private Residence, Rushcutters Bay Sydney
Private Palatial residences in London, Riyadh, Qatar & Asia
Private ResidenceRoswell Atlanta
Private Residence Buckhead Atlanta
Private residence W Wesley Buckhead Atlanta
Kitchen renovation Alpharetta Atlanta
Private Penthouse Midtown Atlanta 2015
Private Presidence W Webster Chicago 2016
Private Residence W Aldine Chicago 2017
Private Residence Living room Lincoln Park Chicago 2017
Private Residence Grant PL Chicago 2017
Private Residence Chicago 2018
Interior Design Services hourly or fixed fee basis