Hettich America Atlanta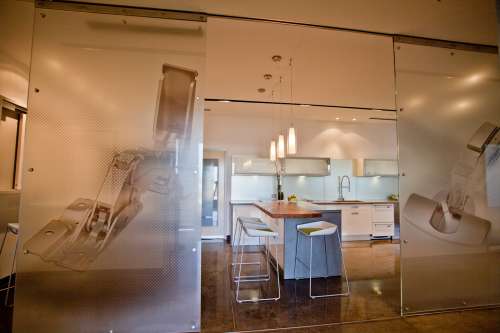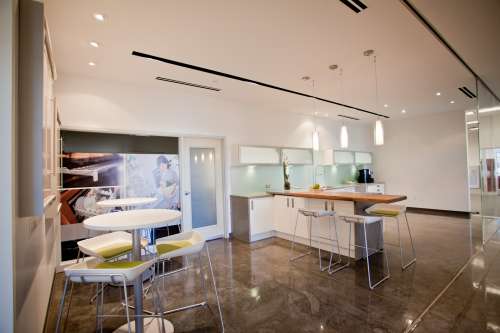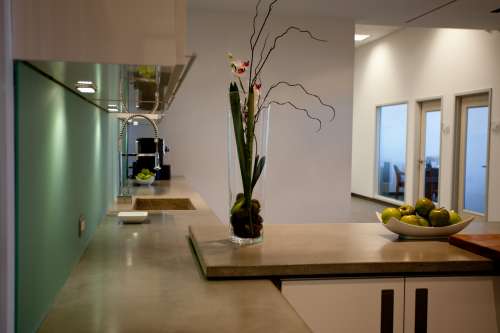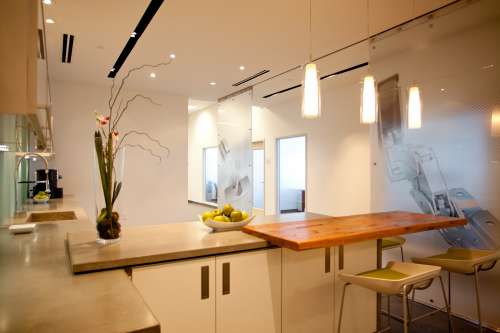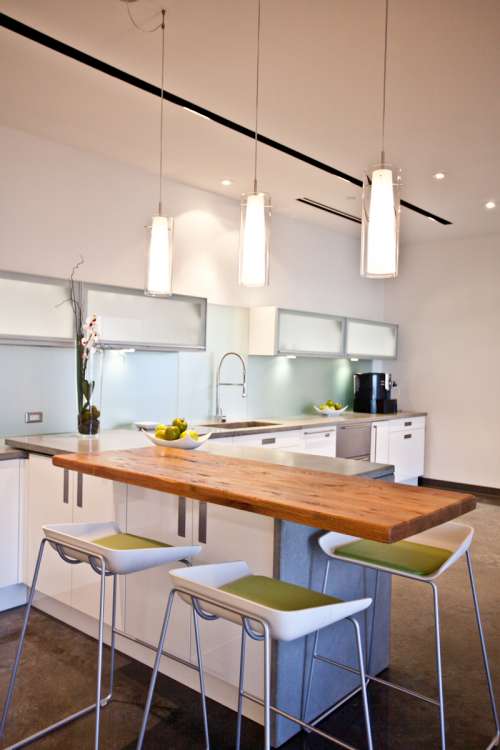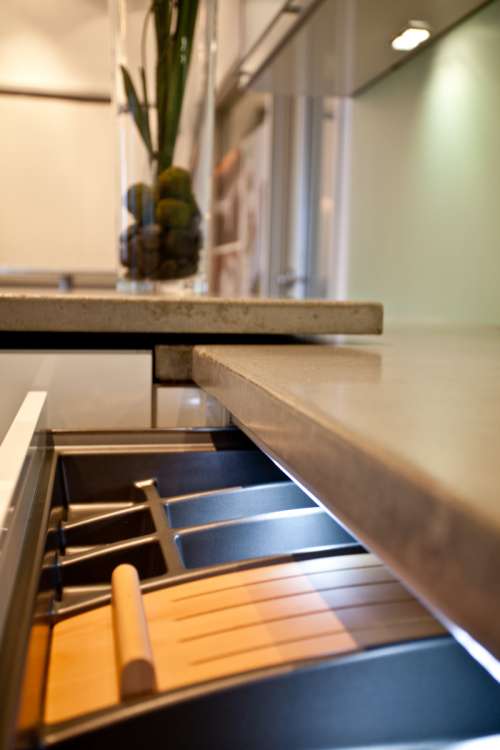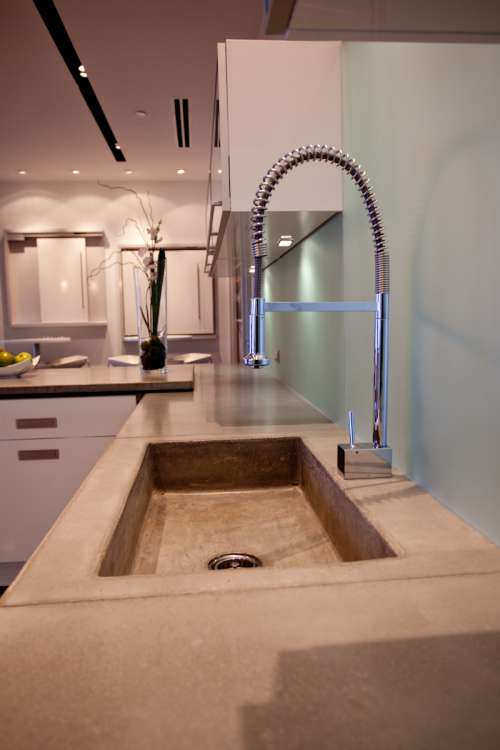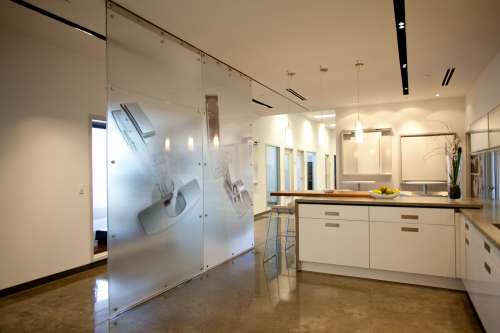 ---
About Hettich America Atlanta
The scope of work for the Bistro area was to design a
showcase kitchen, highlighting the hardware components manufactured on site by
the company.
The space was also to be used by the employees for intermittent
customer & in house meetings.
The space is in the heart of the 20,000 sq ftoffice plan emphasizing the
core of the company, warmth of the teams & encouraging its people to openly
use the space encouraging team relations.
The company wanted to also showcase its sliding door
hardware system.
Thus the 2 full height sliding hanging acrylic panels
highlight the height, weight and width that the hardware can handle and also
act as movable partitions to screen off separate areas for more private
meetings.
To further showcase the products these panels also have
company hardware components printed on them & slide on company hardware.
The lighting consists of Low energy, low voltage track spots
in a recessed linear slot, giving complete flexibility for highlighting
different areas whilst also lining up with the recessed sliding hardware slot.
To highlight the fact that this company is very
environmentally conscious and houses a manufacturing plant we kept & worked
with the existing concrete raw slab & added some water based concrete
colors with a low VOC water based epoxy on top, giving the space an industrial
look. All furniture specified has environmental certificates with 25 % recycled
content & is 100% RECYLABLE, day-lighting principles were also used.
The finishes to the space had to follow corporate ID (white)
& have clean European lines to highlight the European design of the product
but also its American manufacture. This was achieved by adding the reclaimed
oak bench-top, again following LEED principles of re-use and introducing some
American warmth to the European more minimalistic style design.
This reclaimed panel is engineered so that no fixings are visible
as it cantilevers 24"off the concrete countertop edge.
The space is utilized constantly by staff and customers